Good Morn!
Today I'm linking up with some lovely ladies to do 5 on Friday.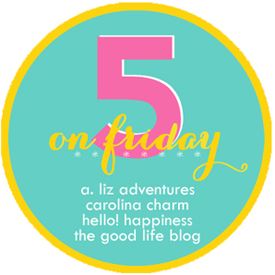 1- Next Saturday is my 25k! Super excited and a little nervous... I would love to stay under 9 minute mile average, but we will see what happens. My 12 mile training run was INCREDIBLE! So I'm hoping to have that feeling with this run, too.
2- My mom and I are going to a Mother/Daughter Banquet tonight at church. The last time we went to a banquet was when I was 6 and we wore matching floral dresses. So tonight we are going to coordinate our outfits. We are going to wear these.
Not completely matching, but coordinating at my Grandparent's 60th anniversary
3- I'm helping with
Girls on the Run
at school and the girls are just so precious and we are having such a great time training for a 5k :)
4-I flew a kite for the first time in my entire life last weekend at the beach! Hubby got a ton of pictures of me, but here is one of my love flying the kite. Not a great moment to catch, but we had a lot of fun!
5- Super pumped for the weekend! My dad and I are going to try to go fishing if the weather cooperates :) And I'm hoping to meet my friend's brand new puppy.
Have a great weekend!!